Service Agreements -- "The Smart Choice"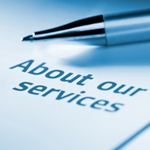 We will provide you with one of the most comprehensive maintenance programs available designed to extend the life of your heating and cooling system, help reduce costly repairs and maximize your energy efficiency. This Peace of Mind Peak Performance Maintenance Service Agreement also promotes a safer environment by performing special safety checks that safeguard the equipment.
Heating and air conditioning equipment doesn't last forever but the proper maintenance we provide will give the equipment better reliability with fewer breakdowns and help ensure the system with a better life expectancy.
Benefits:
Provides you with the highest level of comfort, safety and performance
Service & Repairs Discount of 10%
Priority service and worry free scheduling
30-day repair protection up to $200.00 towards new replacement equipment purchases
Reduces your utility costs
Cleaner, healthier indoor air
New equipment purchase discount
Multiple maintenance service agreement systems discount
The Average System Delivers 59.6% of Equipment Rated Capacity (NCI)
The Four Most Common Problems with Heating and Cooling Equipment Are:
Poor airflow caused by high static pressure, duct leakage, damaged ducting or poor design of duct system
Lack of proper regular maintenance leading to mechanical and sometimes preventable breakdowns
An incorrect refrigerant charge
Improperly sized heating and air conditioning equipment
"If you're not testing, you're guessing."
---
Your investment in our service agreement includes:
Heating Season
Heating - 23 Points
Replace or clean all filters
Check for carbon monoxide
Inspect heat exchanger
Check inlet/outlet gas pressure
Check/adjust fuel air mixture
Test system safety devices
Check for gas leaks at furnace
Check/clean burners
Check flame sensor and clean as needed
Check temperature rise
Check flue pipe
Check flue stack temperature/draft
Check combustion air
Check/calibrate thermostat operation
Check ignition system
Check all electrical connections
Check motor for voltage/amp draw
Inspect blower assembly
Lubricate moving parts as needed
Inspect ductwork
Check supply & return air static pressures
Cycle furnace to ensure proper operation
Give a written diagnostic report of findings
Click here to view our performance tune-up check list.
Cooling Season
Cooling - 19 Points
Replace or clean all filters
Inspect/clean outdoor coil
Inspect/clean indoor coil if accessible
Inspect for visible refrigerant leaks
Check operating pressures
Check coil temperature drop
Test system safety devices
Check/calibrate thermostat operation
Check for proper operating voltage/amp draw
Check electrical connections
Inspect control circuit and start contactor
Check condensate drain pan and lines
Inspect blower assembly
Check blower speed
Lubricate moving parts as needed
Inspect ductwork
Check supply and return air static pressure
Cycle equipment to check for proper operation
Give a written diagnostic report of findings

NCI CERTIFIED
Airflow Diagnosis, Air Balancing
Carbon Monoxide & Combustion Testing
Please contact us to discuss our service agreements in more detail. We offer multi-year discounts and will recommend a program that best fits your needs.